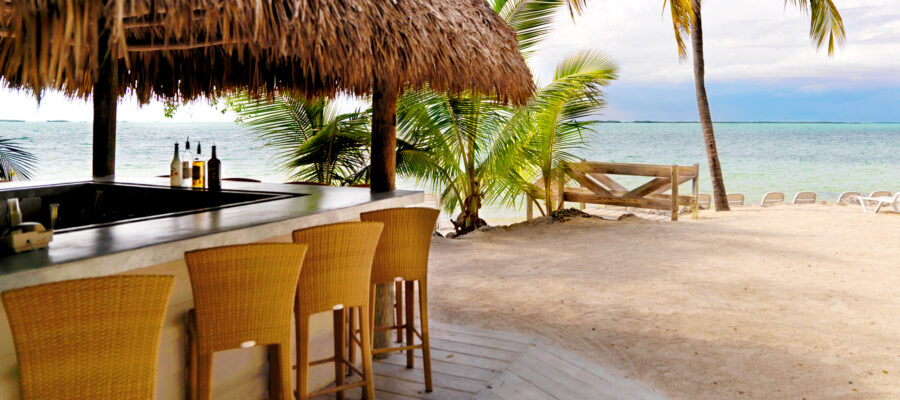 Frequently Asked Questions
Q. How do we get to the Middle Keys?
A. Marathon or the Middle Keys is about a 2 to 2 1/2 hour drive from Miami International Airport. Ft. Lauderdale is approximately 30 minutes more in driving time. Key West is about an hour and fifteen minutes south (or west). We recommend the Florida Turnpike from either airport, keep looking for Homestead, Florida City and Key West signs on the turnpike. It will end at Florida City, from there you can take US1 the rest of the way or the Card Sound Road (toll on the bridge) which re-joins US1 in Key Largo. While Marathon has an airport there is currently no commercial service. There are some smaller independent companies that have scheduled flights to nearby cities. If you have your own plane or jet, the Flight Dept offers onsite services. The Marathon airport terminal does have Avis, Budget and Enterprise car rental services.
---
Q. Does Marathon have any grocery stores?
A. Yes, Marathon has two major grocery stores, Publix and Winn Dixie, as well as convenient stores and delicatessens.
---
Q. Does Marathon have many restaurants and other services?
A. Marathon offers anything from fast food to fine dining. We have Burger King, McDonalds, Pizza Hut, Wendy's, Subway, IHOP and Popa John's Pizza. We also have a selection of locally owned restaurants specializing in local seafood or family dining. Several are right on the water and offer great views of the Gulf or Ocean while dining. Casual attire will be suitable in any restaurant, dressing up in the Keys is usually dragging out your best pair of shorts, T-shirt and Topsiders from the closet! There are hardware stores, a KMart, and even an Office Depot and Home Depot (although we do not encourage office work or home improvement while on vacation!).
---
Q. If we are not bringing a boat, are there boat rentals available?
A. Yes, Marathon has many boat rental companies who offer daily or weekly boat rentals. If you rent a boat by the week most of them will allow you to keep the boat at your property and some will even deliver the boat to the house on your arrival and pick it up on your departure. Not into power boats? There are sailing charters and rentals available in town. Advance arrangements are recommended.
---
Q. We have a boat that we are bring with us, are there boat ramps, tackle shops and marine services available?
A. Marathon has several boat ramps to chose from. Three are free public ramps and others are located in marinas or marine service companies that will let you use them for a fee. The public ramps are located from east to west at: Just east of Vaca Cut on the gulf side, then the intersection of Avialtion Blvd. and Harbor Drive behind the airport and closest to the 7 Mile Bridge on 33rd. Street Gulf. Marathon has several Marine stores ( West Marine for one), as well as boat and engine dealers for parts and service. There are many tackle and bait shops in town. The bait shops on the water also offer fuel and supplies.
---
Q. We don't have a boat and don't want to rent one but would like to go out on the water and fish, dive or snorkel. Can we do that in Marathon?
A. Marathon offers many different ways to enjoy our waters. If you want to fish there are charter boats that specialized in bottom fishing from snapper or grouper to blue water fishing. There are guides for Tarpon fishing or fly fishing. There are several party boats that offer full or half day trips to the reef for fishing. Diving or snorkeling? Marathon also offers many local dive shops that offer reef trips and there are some companies that specialize in only snorkel trips. You can rent or buy your gear at most locations. Want to be on the water but not in it? There are sunset cruises available and sailing charters.
---
Q. What else is there to do in Marathon or nearby?
A. If you need a change from fishing or diving the Dolphin Research Center on Grassy Key has tours and shows. With advance reservations you can swim with the dolphins too! Crane Hammock Natural History Museum is also a great and informative spot to spend a few hours and Pigeon Key Museum will show you a history of the Railroad That Went To Sea on the old 7-mile bridge. Bahia Honda State Park is just a 20 minute drive south and offers a great beach and salt water swimming for a change of pace. Key West is about an hour and fifteen minute drive south and makes a great day trip of sight seeing and shopping, tour Old Town for the historic homes, shop Duval Street or people watch at Mallory Square while waiting for the sun to drop into the water. The Upper Keys are north of Marathon, about a thirty to sixty minute drive and have attractions, shops and restaurants to visit also!
---
Q. What is the cancellation policy for our reservation?
A. If you need to cancel 90 days or more prior to your arrival date your reservation deposit will be returned. If your cancellation is within 90 days then your deposit and any other monies collected will be returned only if we are able to re-book your dates. If you cancel and have made the full rent and tax payment then your deposit will be returned. We are able to offer Travel Insurance with CSA Travel.
---
Q. Do the homes have linens and towels or do we need to bring our own?
A. The homes are all equipped with linens, towels and really anything else you will need for your stay except for personal items.
---
Q. What are we suppose to do when we are getting ready to leave at the end of our stay?
A. We ask that you leave the home neat and tidy, everything picked up and put away. Cleaning staff would appreciate it if you are able to wash the linens and towels that you have used during your stay except for the sets you have just used, start the dishwasher and make sure any trash you have accumulated is set out curbside front for pick up.
---
Q. How do we need to pay for our rental?
A. If you are booking in advance we will accept a personal check, cashiers check or money order for your reservation and booking fee. All monies must be paid within the time set forth in the agreement or your reservation will be cancelled and any monies on deposit will be at risk unless the home is re-booked. If your reservation is made within 30 days of arrival, full payment within the time specified in the agreement will be required to hold the house. Any monies received by our office within 20 days of arrival must be in the form of cashiers check, credit card or money order. Credit cards are accepted for rent payments. Visa, MasterCard and Discover. The online credit card processor will charge $29.95 per transaction.
---
Q. Can we make a last minute reservation?
A. Yes, what we will require is a fax number or email address to send the reservation paperwork to you. Once you receive the paperwork you will need to sign it and return it ASAP by one or two day mail service to us with a cashier's check for full payment of the reservation (deposit, rent amount, sales tax and booking fee plus any additional charges as may apply for pool heat etc.) or email/fax the signed paperwork back and contact me with your credit card details.
---
See the "Things to Do" page for links to some of our local services and attractions!