Marathon, the Middle Keys and the City of Key Colony Beach offer a variety of parks and locations to enjoy the spectacular views, swim, relax in the sunshine or burn off energy at one of the recreational parks! Sombrero Beach Park, located at the end of Sombrero Beach Road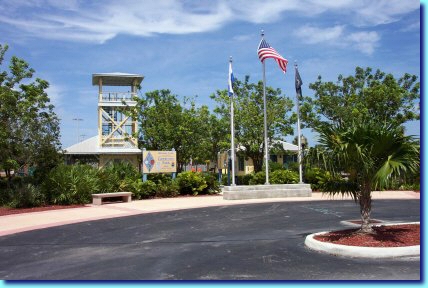 City of Marathon Community Park
This park is located directly on the Overseas Highway at 200 36th Street Ocean (MM 49). There are four tennis courts, tennis wall, a combination hockey/basketball court (3 courts), two little league fields, and two soccer fields. There is also a skate park, two shuffleboard courts, two boccie ball courts, batting cage, concession stand, amphitheater, picnic areas and restrooms. This facility is handicap accessible. The park hours are 7:30 a.m. to 10:00 p.m.
CLICK HERE  for the Photo Gallery for the Community Park!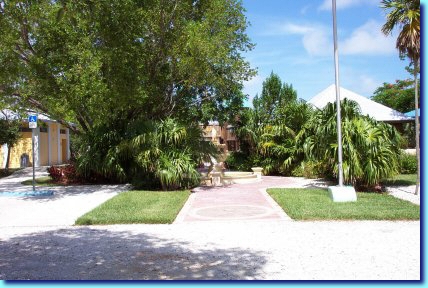 City of Marathon Rotary Park
This park is located at 7575 Overseas Highway (corner of the Overseas highway and 75th Street ocean side). It is an awesome children's playground built through the ground root efforts of Marathon's Rotary Club and volunteer efforts. This is a 3 acre park that has wooden playground of swing sets, lookout towers, Thomas the Train, Captain Hook's Ship, tunnels, slides, a toy shark, and a toddler only area. There is a large picnic pavilion with tables, as well as picnic tables located throughout the park, and restroom facilities. This is a great place to hold a child's birthday party. Surrounding the playground is a beautifully landscaped park. Hours are 8:00 a.m. to dusk.
CLICK HERE for the Rotary Children's Park Photo Gallery
Located on 75th. Street Ocean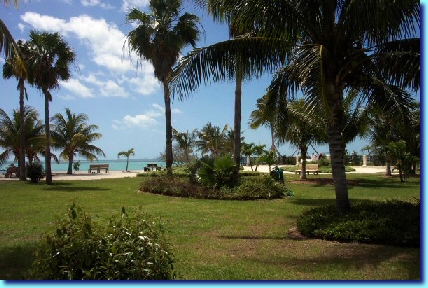 City of Key Colony Beach Parks
Not only are you enjoying a tropical paradise, you are among a great group of people that have kept this little island city the "Gem of the Florida Keys" for more than 60 years.
Key Colony Beach is reached over the Sadowski Causeway, which connects Key Colony Beach to Marathon, on the east side of the city. It lies directly south of the City of Marathon, spanning a narrow cut.  Along the causeway are some charter fishing boats and a dockside restaurant called Sparky's Landing. In the same vicinity is a small park with a fountain and a gazebo.
CLICK HERE for the Key Colony Beach Parks & Recreational Photo Gallery
Including Cabana Club, a private pool & beach club.